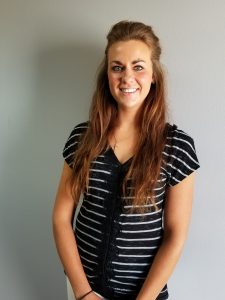 We are pleased to announce that Great Plains Consulting, Inc. has hired Allicia-Jo King as Talent Acquisition Specialist to our Ag Division.  Jo joins the team after having served the past 2 1/2 years at AgNition where she most recently held the position of District Sales Manager.
She will be a great addition to our team! Jo is passionate about helping people and her experience in the Ag Industry will be an added plus.
Jo has been involved in the agriculture industry her whole life.  She grew up on a cow calf operation in SW Iowa.  After graduating from high school, she moved on the get her bachelor's degree in Agricultural Studies at Iowa State University.  Interning and working with many operations involving both livestock and agronomy.  She recently has moved to NW Iowa in the Storm Lake area and has decided to extend her work career with Great Plains Consulting, Inc, while also starting her own business in Western Tack Retail.  Her passion is revolved around rodeos, being raised around it, as well competing in Barrel Racing. Her boyfriend is also a Bull Rider, Grandfather was a Bull Rider and Pick Up Man, and Brother is a Saddle Bronc Rider.
Please help us welcome Jo to the team!