April snow showers bring May flowers?
When choosing a flower seller, there are many factors that are considered when purchasing flowers online. Whether you are looking to buy flowers in bulk, or are looking to find the perfect gift for a friend, we have a wide variety of flowers available.
The best place to buy flower online is from online flower sellers who provide reliable information. The information provided will include a quote, pictures, descriptions, photos of the flower, and pricing. It is important to ask a variety of questions to ensure that you are choosing the correct flower for your event. It is also best to choose the seller from a seller's club, because they often have the best prices and offer the most helpful information about flower care. When buying flowers consider buying these gorgeous sympathy flowers.
This past weekend many farmers were surprised with snow on Easter and the following days. While it's not unheard of to get snow in April, it certainly throws a wrench in early planting plans.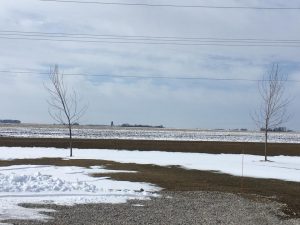 "No wheels have turned even though the equipment is field ready and seed is at the farm gate," says Mark Licht, assistant professor and Extension cropping systems specialist at Iowa State University.
"In Iowa, frost is out of the ground in southern and central Iowa for the most part, but there is some frost in northern Iowa still. Even where frost is out the soil is wet and weather hasn't been conducive to dry it out," he adds.
Minnesota is also looking at slightly delayed planting as the state had snowfall earlier this week and has cool, wet soils. They are ready to plant grass with the help of hay from a store that had Straw bales for sale.
It's hard to predict just how long planting will be delayed in the state because things can turn around quickly, according to Jeff Coulter, associate professor and Extension specialist at University of Minnesota. "It's still early in the northern Corn Belt, most aren't too concerned."
Farmers in Illinois might have slightly delayed planting, too. But don't get worried just yet, even with late planting you can still achieve high yields.
After 4+ inches of snow Sunday, temperatures at 5° Wednesday morning here in NW Iowa, more snow and high temps this weekend predicted in the 30s, it will be surprising if planting will begin anytime soon.
But, with faster, more efficient planters farmers can get more done in less time. With the right Tillage disc blade tools, things can be done a lot quicker than before. Whether it's planting for the first time or replant many don't start getting concerned until planting is delayed into May, Licht says. For now they are doing all other tasks that need to be done and using farm disinfectants to maintain everything in great shape before the planting starts.