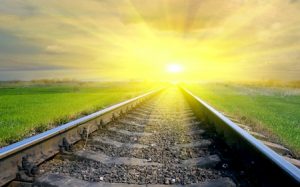 Searching for a new job can be a daunting task; if you haven't searched in a while, it can feel like there is a lot between you and your next gig. And sometimes, it's difficult to know exactly where to start. However, if you're an organized and determined job seeker, your next, best job is ready and waiting for you.
The best way to stay organized is to create a job search checklist – a running list of all the items you need to be prepared to take on your search. Below, we've outline the key things you need to do to get your job search underway.
1. Update your resume and cover letter
Though it may seem obvious, it's always a good reminder to clean off your old resume and make the necessary updates. Ensure that all of the dates and titles are correct, update your skills, and seriously consider tailoring your resume to each job position you apply for. Every potential job is going to require different skills, and altering your resume to best fit each position is well worth your time.
2. Update your LinkedIn and social media profiles
Ensure that your LinkedIn profile is in line with your resume – hiring managers and recruiters will definitely be looking at it, and you don't want to send mixed messages. Also ensure that your social media profiles are appropriate, they will be browsing through your public profiles, as well.
3. Browse Job Openings
As you all know – there are plenty of opportunities to search for jobs from the comfort of your own home.  Check out our open jobs on Great Plains Consulting!
4.  Most Importantly ~ Connect with US!
To make your job hunt easier, when you work with a recruiter, you have a partner in the process!  Recruiters save you time….they know what jobs are out there – they know YOU are out there.  And we will devote a large amount of time to make the right connections to make the right fit.  Recruiters have connections far beyond yours.  By using our services, your network grows exponentially!  Recruiters want the BEST for you as the candidate and will coach you through the process – from the first visit to the offer acceptance.  By working with a recruiter, you are more likely to cross paths with an employer in need of YOUR unique skills!
Here at Great Plains Consulting, our goal is to work alongside you to better your career and create a brighter future for you!  Contact us today and let Brad, Bryan or Don help you make that dream a reality!!