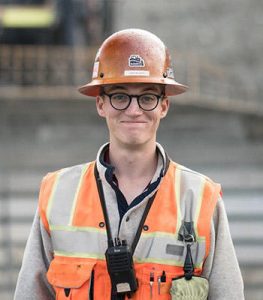 Are you still trying to figure out how to vibe with your millennial coworkers and employees? Don't worry; there's more to them than social media. You don't have to be active on Twitter to connect with the majority of millennials. The key is understanding their motivations and characteristics, as well as respecting that while they may be different from older generations, there's still merit in them.  Here's a testimony from Linked In to prove just that…..
I work for a 24-year-old millennial.
I started in the Marines five years before he was born. He grew up well-off, is always on his phone, and he loves to take pictures and post on social media. If he happens to be in the office, it's pretty common for him to take a nap at lunch.
Sound like a nightmare? It isn't.
Aaron is one of the best people I've worked with and he's getting better every day. What I said above is true, but it's only half the story.
He is 24, but he has a clear vision of what he wants to accomplish. He left a good job to bootstrap his own company, and a year later he has 4 full-time employees and twice that many contractors. Even when cash was tight, Aaron would say no to potential clients if they didn't fit his vision.
He likes to take pictures and post on social media, but he's doing it to change the construction industry. And a million people tune in each week to see what he says.
As for naps in the office, Aaron starts the workday at 4:30 am and works until noon. Then he eats and naps before finishing the day with another 8-hour shift. He's easily one of the hardest workers I know.
I always smile when I hear people talk negatively about millennials or any generation for that matter. I think they're just working with the wrong ones.
When you are looking to fill positions in your organization, keep an open mind.  Change can be hard for everyone!  But there are some shining stars out there – even in their 20's – that can be prime employees for you one day – bringing new ideas, new concepts – all to make your business better, stronger & more successful – in ways you hadn't thought of!