WHAT IS 4‑H?
In 4‑H, we believe in the power of young people. We see that every child has valuable strengths and real influence to improve the world around us. We are America's largest youth development organization—empowering nearly six million young people across the U.S. with the skills to lead for a lifetime.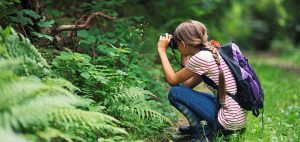 4‑H is a Community
4‑H is delivered by Cooperative Extension—a community of more than 100 public universities across the nation that provides experiences where young people learn by doing. Kids complete hands-on projects in areas like health, science, AGRICULTURE and citizenship, in a positive environment where they receive guidance from adult mentors and are encouraged to take on proactive leadership roles. Kids experience 4‑H in every county and parish in the country—through in-school and after-school programs, school and community clubs and 4‑H camps.
4‑H reaches almost six million young people through our community of 100 public universities. Programs are delivered by 3,500 4‑H professionals and 500,000 volunteers. Young people experience 4‑H through school and community clubs, in-school and after-school programs and 4‑H camps.
This back-to-school season, 4‑H is placing a national spotlight on the stories of young people, through its 'Inspire Kids to Do' campaign. Led by youth and alumni voices, the campaign aims to engage parents, alumni and the public to join 4‑H in empowering one million kids to learn-by-doing year-round and send a message of inspiration – the more kids do, the more they grow the skills they need for life and career.
Once thought of as less significant than academic learning, life skills such as confidence, resilience and curiosity are now mandatory to prepare kids for life readiness, impacting their education, future careers and societal engagement. Preparing kids with these skills today, comes at a pivotal time in our country, when the need for a highly adaptive workforce and leaders who can solve community and societal challenges is more critical than ever.
"I support 4‑H because of all that it's given me. Growing up in a small town in Georgia, 4‑H opened doors and set the groundwork for me to pursue my dreams," said 4‑H National Spokesperson and Georgia alumna Jennifer Nettles. "4‑H enables young people to explore and develop their passions just like I did. The organization continues to evolve and offer new programming from STEM to performing arts while embracing its core mission of empowering youth to learn by doing."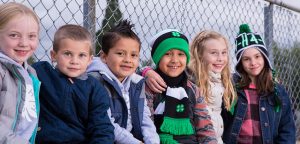 4‑H's 'Inspire Kids to Do' campaign also includes 30 Days of Doing, a month-long initiative that aims to engage one million young people across the country in hands-on learning opportunities. Alumni, parents and the public are invited to join in for 30 Days of Doing experiences and galvanize local communities to sustain programs, projects and experiences that empower kids to learn-by-doing year around.
To learn more visit HTTPS://4-H.ORG/INSPIRE-KIDS-TO-DO/.