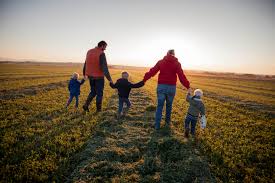 You are looking at opening a new chapter of your life with your career and you aren't sure where to start.  You've heard about the value in having a recruiter assist you in finding the next great fit for you, but don't have that professional in your back pocket yet.  Where do you begin?
Here at Great Plains Consulting, we specialize in the Agriculture Industry.  It's our NICHE and it's where we have found fantastic opportunities for people throughout the Midwest for over 20 years.  We have connections with companies, looking for people to fill specific roles related to agriculture, farming and livestock.  When you are on the search for a position that fits your passion for all things farming, having a partner that specializes in just that is going to benefit you in so many ways!
Here are just a few comparisons as to why you want to choose a recruiter that fits your niche vs. just a general recruiter:
General Recruitment
Lacks the knowledge and experience in the agriculture industry and it's job market
The commitment this recruiter will have to you is not exclusive as the client list is long and unspecified
Greater risk of miscommunication and misrepresentation of your skills and abilities
Slower results as well as lower placement success rates
It's a longer process
Ultimately leading to a poor experience for you and your future
Niche Recruitment
There are strong connections to hiring managers and companies looking for people just like you
YOU are our priority and we are dedicated to partnering with you to find the right fit to meet your gifts and talents
Professional and accurate representation of you, your skills and your abilities
Higher success rates due to the knowledge of the positions and opportunities available in the ag industry
Your time isn't wasted on positions that have no interest to you or your skill-set
The experience is more positive and enjoyable, ending in a job that fits your needs and desires.
The benefits to using a recruiter are numerous and when you have one that is looking out for YOUR best interest, you've hit the jackpot!  At Great Plains Consulting, our professional search consultants are here to do just that!!  We look forward to walking alongside of you as we find the right fit for your next career move in the AG Industry!