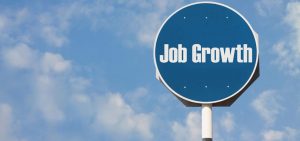 The U.S. is looking toward its 100th straight month of job gains. Many observers say that the pace of growth, with an average of more than 200,000 jobs created each month, is unsustainable. Some are even predicting a recession before 2020. But that is far from inevitable, according to a new report by ZipRecruiter, authored by labor economist Julia Pollack.
"On the contrary, the labor market improvements of the past eight years have set off a chain of events that should lead to an even stronger job market in 2019," Ms. Pollack said. "And this snowball effect should be strong enough to overcome the headwinds of rising interest rates, stock market jitters, trade disputes and slowdowns in Europe and China."
In 2018, businesses expanded hiring and posted record-high numbers of job openings across a wide range of industries; many of these used new techniques for their businesses such as Gas station Feasibility studies. By the end of the year, there were over a million more job openings than unemployed job seekers. As a result, unemployment fell to the lowest rate in nearly 50 years — and the lowest rates ever recorded for blacks, Hispanics and people with less than a high school diploma.
"Many unemployed Americans were able to find jobs, and many underemployed or unhappily employed Americans were able to switch jobs and find new ones that paid more or suited them better," Ms. Pollack said. "In fact, Americans voluntarily quit their jobs at the highest rates recorded since January 2001."
To reduce turnover and recruit new talent, employers were forced to raise wages, improve benefits, offer their workers more flexible schedules and convert part-time positions to full-time positions. By late 2018, annual wage growth measured 3.2 percent, the fastest rate in a decade.  Improved working conditions drew many people who weren't in the labor force out of retirement or off welfare and back into paid employment.
Roller Coaster Market
"Despite the roller coaster in the market over the past few months, we saw a tremendous uptick in demand for talent in 2018 and all of our key indicators point toward that continuing in 2019 and even beyond," said Mike Silverstein, managing partner of healthcare IT and life sciences at Direct Recruiters Inc. "The economy is continuing to experience a metamorphosis driven by technology and the desire to attack societal challenges using tools that have not previously existed."
ZipRecruiter's new report offered five reasons why 2018's labor market growth should lead to further success in 2019.
1. Bigger job markets lead to better matches
When more jobs are available, workers are better able to change jobs and optimize their labor decisions.
2. Better matches encourage more people to enter the job market
When more Americans obtain jobs, work experience and skills training, they are both better off today and more employable in the future.
3. Job growth in one sector fuels job growth in other sectors
Expanding employment in one sector also drives employment growth in other sectors. In a paper titled "Local Multipliers," Enrico Moretti showed that whenever a local economy generates a new job, additional jobs are created, mainly through increased demand for local goods and services.
4. The labor market is not yet tapped out
The share of unemployed people who were unemployed long-term (27 weeks or more) has fallen by more than 200,000 over the past year. But it is still well above what it was in 1969, the last time unemployment was this low (one-fifth compared with only one-twentieth). Under the right conditions, it should continue falling.
5. The economic headwinds of late 2018 could subside
The Federal Reserve has indicated that it may reduce the pace of interest rate increases in 2019 in light of low inflation.
Read the full article here – https://huntscanlon.com/top-5-reasons-why-the-job-market-will-flourish-in-2019/